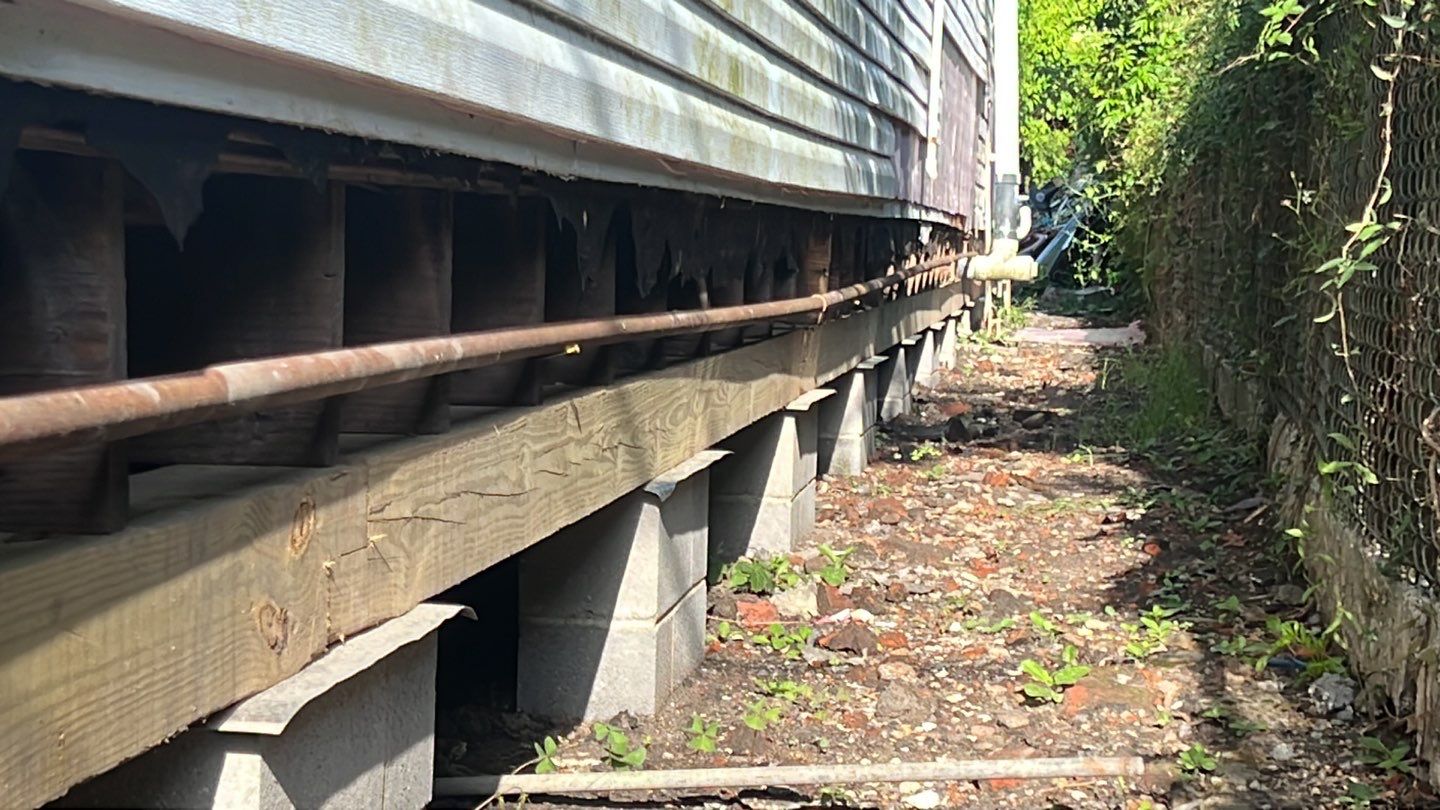 House Leveling
Whenever you see cracks in your ceiling or walls, that means there are severe issues with your foundation. It's not the end of the world, however the more you leave this problem unsolved, the more damage it will do to your home. It doesn't feel like a lot at first, but it can end up being a severe problem and one that you need to tackle as quickly as possible. What we recommend you to do here is to focus on solving all the foundation problems and we are here to help.
In case you have issues with things like drains backing up or doors/windows not closing properly, that means your house's level is not adequate. When that happens, our House Leveling service is here to help you as quickly as possible.
House Leveling Process
Normally, the House Leveling requires some parts of the house to be propped up. We do that so our contractor can level the basement or subflooring. When that happens, your home will be leveled properly and you won't have to deal with cracks or any issue like that. The most important thing is to solve this type of issue as fast as possible. It will help more than you imagine, and the results can be extremely impressive every time. You will be very happy with the experience and you will appreciate the way everything comes together.
House Leveling Services in New Orleans
Our House Leveling service is designed to be as seamless and as professional as possible. The first thing we do is we examine the foundation to see the type of issues you are dealing with and how we can help. This is a free examination, you can contact us at any given time and we will come right away to inspect and see what the problems are and how we can assist. Then we will determine how much work needs to be done and you will receive a cost estimate. If you agree to that, the price will be final and we will make a contract. There are no hidden fees, so you always get to pay the upfront costs.
We include the following in our House Leveling service
Comprehensive inspection for both the interior and exterior of your home. We pay a lot of attention to the flooring, windows and walls to determine if there are any cracks or problems that might require House Leveling.
After we identify what's causing the issue, we will talk with you and show you the problem.
Once that is done, we create a plan and start working on it. Our focus is to bring you the utmost value and efficiency, and you will have no problem getting the results and value you want.
Lastly, we perform the cost analysis and bring you the estimate.
Work with qualified professionals
We only work with the best and most reliable professionals in the industry. House Leveling is a complex process and it requires the skills of a qualified expert. Our team has more than a decade of experience in house leveling, and we constantly improve our skills to stay up to date with the latest technologies. We have the experience needed to identify any issues and perform a complete House Leveling service that will help you get back the control over your home all the time.
When you work with our team, you get what you pay for. You receive state of the art services provided by vetted experts. On top of that, we background-check our team and ensure our safety at all times. Solving foundation issues is not going to be easy, but if you tackle it adequately and focus on the best results, nothing can stand in your way.
Once we start working on the House Leveling service for you, we will let you know how much time it will take. We rely only on the highest quality tools on the market, and we always strive to provide our customers with the best experience. Contact us today and let us help as quickly as possible. Our commitment is to help everyone with small or even severe foundation issues level their home safely. Don't hesitate and contact us today for more information and support, we will be very happy to help!