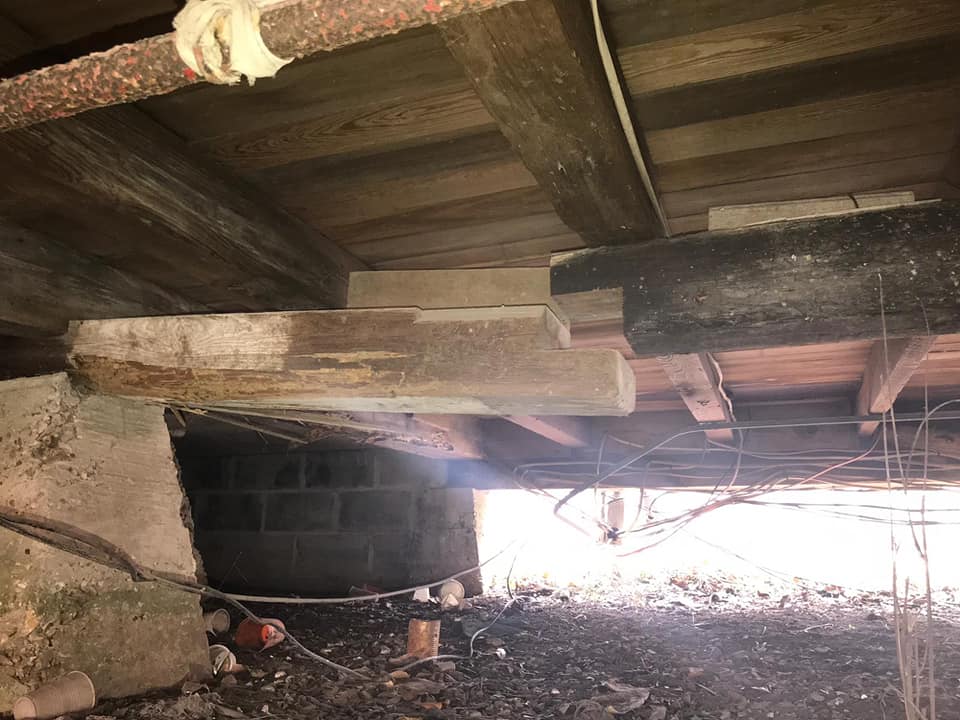 Foundation Inspection
It's very important to keep your home in very good shape and prevent any possible problems that can appear. Most of the time house damage comes from the elements, mostly water that ends up damaging your foundation bit by bit. This doesn't appear out of anywhere, it takes time to develop, and that's why you need a Foundation Inspection. Once you study the situation and see what causes it, then you will find it easier to figure out what solution works for you and what results in you can expect in the end.
Why is a Foundation Inspection needed?
As time goes by, your home's foundation can end up being damaged by still water, rain, snowing and so on. The elements can be very problematic for your home, and that's why you need to do everything in your power in order to solve this problem. Thankfully, we are here to help and we have the right solution you may need.
With the Foundation Inspection, you will find it easier to identify where the cracks come from and what causes them in the first place. It's very hard to do that without the right tools and equipment, which is why it makes sense to hire professionals for this type of task. It will give you much better results and the value will be great every time due to that. You just have to commit to the process and if you manage it correctly, nothing can stand in your way.
How do we perform the Foundation Inspection?
The first thing that we do is a visual inspection. It's important for us to assess the situation and see why there are any signs of damage in the first place. The visual Foundation Inspection is comprehensive, but it's only one of the steps we perform in order to complete this process adequately and without any issues. We also focus on using a solution spray
We do that because a dedicated spray can help highlight the cracks we can't see with the naked eye. Yes, sometimes the problem might be more severe than you realize, so you have to manage it firsthand, if not you can end up with various issues and that's the thing you want to avoid. We also take core samples to figure out what might be causing the Foundation problems in the first place.
Sometimes these problems are caused by still water and constant rainfalls, or they can be generated by pyrrhotite. It's important to know what leads to these issues in the first place, as that's how you can devise the right plan to solve this issue once and for all. It's important to manage it correctly, and if you do that wisely it will be well worth the effort every time.
Is the Foundation Inspection expensive?
We always make sure that we provide high quality, affordable services for all our customers. That's why you can rely on us to help you assess your foundation and see what's wrong. We have fair, affordable prices and we care about every client. That's why we have a professional, dedicated system designed to offer the ultimate value and quality on the market.
At the same time, we are always investing in improving our tech and knowledge. We purchase and work with only the best products on the market, and we always strive to bring in front the utmost quality and experience that you can find on the market. We believe in delivering the ultimate customer experience and we have a very comprehensive service that you can always rely on. We are true believers in value and professionalism, and we always ensure that you obtain an amazing result every time you work with us.
If you believe that your home's foundation is damaged or you want experts to help you assess the state of your home's foundation now, we are here to help. Our company is focused on identifying and also repairing any type of foundation problems. We have upfront costs and affordable pricing, and we always strive to ensure that our customers have the best results on the market. All you need is to contact us and let us know how to help. We will be more than happy to help every time.